A one-day bicycle tour of the mansions around the lake
A bicycle tour of 53 kilometer in a beautifully varied cultural landscape with lakes, historic locations with old forests and beautiful mansions, and a medieval castle. Visit some of the old mansions described by Birgit Th Sparre in her series of novels Gårdarna runt sjön (The mansions around the lake).
You will start the tour in Ulricehamn with taxi transport to Fästered located by the southern part of the lake Åsunden where you will begin the bike ride. Here the path is a small gravel road that snakes through the landscape towards Hofsnäs and Torpa Stenhus that features in Birgit Th Sparre's novel Gårdarna runt sjön and on the way you will also pass two other mansions, Åsundsholm and Sjöred, also featured in the series.
Road type and material:
Gravel road, smaller country roads and paved cycle path
Hofsnäs Mansion is beautifully located in a nature reserve only a stone's throw away from the stone castle of Torpa. At the Hofsnäs cafe and bistro, where your lunch is reserved, they serve a wide variety of home-cooked sweets and meals inspired by products both local and in season. The mansions restaurant is certified by A taste of West Sweden and in a small building close by the mansion you can buy local delicacies in the covered market. There are also several hiking trails to explore around the reserve, both long and short, a beach and fishing boats to rent.
Continue the path up to Torpa Stenhus. To enter the stone castle is indeed like traveling several hundred years back in time. The castle is one of Sweden's most well-preserved entails from the 1500s and its interior and architecture is quite unique. A guided tour of the castle is included in the package. With exciting adventures behind you, the trip back to Ulricehamn is easy going for 32 kilometers.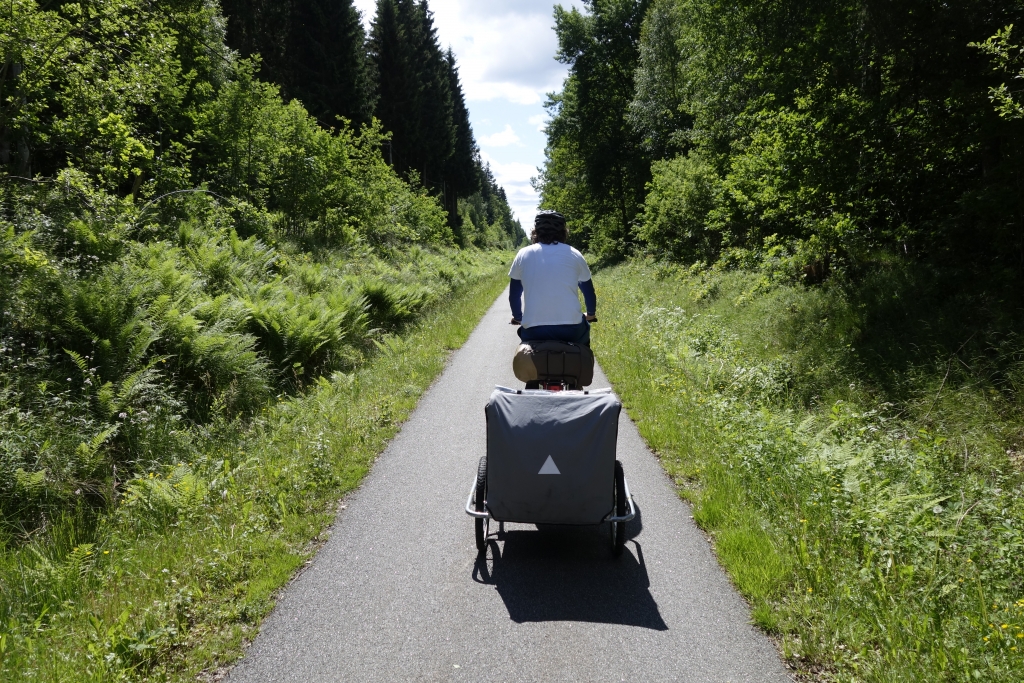 From Hofsnäs you ride to the small village of Månstad where you enter the old railway embankment that is now a bicycle path, and head north towards Ulricehamn. A picturesque path along not one, but two lakes: Sämsjön and Åsunden. At Marbäck it's recommended to take a small detour to a small farm shop and cafe Hemma på Källebacka (open Friday – Sunday), filled with interior design, plant life and real Swedish Fika.
Included in the package:
Lunch on Hofsnäs Mansion
Guided tour of Torpa Stenhus
Transport Ulricehamn – Fästered
Roadmap and description of the tour
Written guide describing the mansions passed along the way
On-call service
Add-ons:
Renting of bike: SEK 300
Guide joining on the trip: SEK 2000
Package is available:
May: Saturday and Sunday
June: 1-19 Saturday and Sunday, 20-30 Monday-Sunday
July: Monday – Sunday
August: 1-7 Monday-Sunday , 8-31 Wednesday – Sunday
September: Saturday and Sunday
Price: from SEK 950/person
Contact us if you have questions and we'll be happy to help!
info@outdoorsupport.se
070-277 53 64
This package is suitable for groups.
Contact us for booking of groups.