Bicycle packages
We have put together bicycle packages that contain different kinds of outings, activities and over-night stays, and we feel comfortable enough to say that we have something that suits almost everyone.
You are of course welcome to ask for a tailor-made package after your own wishes. Contact us, and we will customize a package after your needs.
Open landscapes, large forests, and quiet lakes; the trail Ätradalsleden goes all the way between Falköping and Falkenberg and is Sweden's fifth national cycling trail. The whole trail is 200 km long and about half of it is car-free on the old railway embankment. The rest is small country roads snaking its way through a beautiful and varied landscape.
With over a thousand lakes, deep forests, a rich wildlife and roads lined with flowers, this is a beautiful place to experience by bike – at your own pace. Enjoy the wind in your hair, the landscape and an almost completely paved cycle path of a total of 150 kilometers that takes you through hilly nature – without having to work too hard on the slopes.
A relaxed and high comfort cycling package along Änglaleden. You can choose between two packages depending on if you want a two-day trip or a three-day trip – either way it includes a visit to the spa. The trail leads along quaint roads in the middle of the landscape, through forests and open countryside. At night you will stay in cozy bed & breakfasts and hostels.
A bicycle tour in a beautifully varied cultural landscape with lakes, historic locations with old forests and beautiful mansions, and a medieval castle. Visit some of the old mansions described by Birgit Th Sparre in her series of novels Gårdarna runt sjön (The mansions around the lake). Lunch at Hofsnäs mansion and a guided tour of Torpa castle.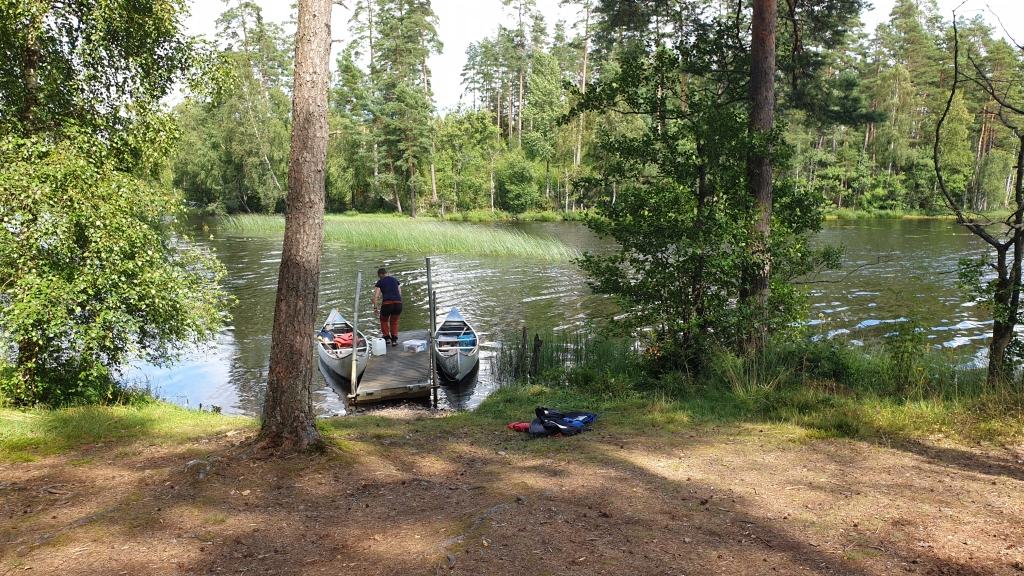 This package is suited for the beginner, not having slept or cooked outdoors before, as for the more experienced outdoorsman wanting a comfortable trip. Outdoor Support will do the planning and food purchases as well as provide the necessary equipment needed for sleep accommodations and cooking outdoors. If you want to feel some extra security, you can choose to have a guide with you for part of, or the whole trip. Over-night stays are spent in tent or lean-to.