Gift a wonderful outdoor experience
Choose a specific experience or an optional amount
The voucher expires 2 years after purchase
Send your order to our e-mail info@outdoorsupport.se. Specify which experience you want to purchase in your e-mail and pay the amount with Swish. The Voucher is sent to you in an e-mail or if you would rather get it in the mail we can send it for an extra fee of SEK 30.
Swishnumber 1231082478, Outdoor Support
If you don't have Swish, you can say so in your e-mail and we will send an invoice.
A culinary experience above the ordinary – a three-course venison meal over open fire
Together we will cook and eat a three-course venison meal, and where would venison taste best, if not in the forest?
We prepare moose, deer or wild boar depending on season and luck of the hunt. Other ingredients are also chosen after season and come from local producers as much as possible.
SEK 1200/person
Try out something to paddle at Hofsnäs
We have rental at Hofsnäs of canoes, kayaks and paddleboards, and we also offer classes where you can try them out. During the class we walk you through theory and safety  so that everyone is comfortable when we go out on the water. The price includes instruction, rental of canoe, kayak or paddleboard, paddle, life vest and spray deck for kayak.
Prices try-out classes:
Kayak and paddleboard: SEK 650/person
Canoe (Canadian): SEK 550/person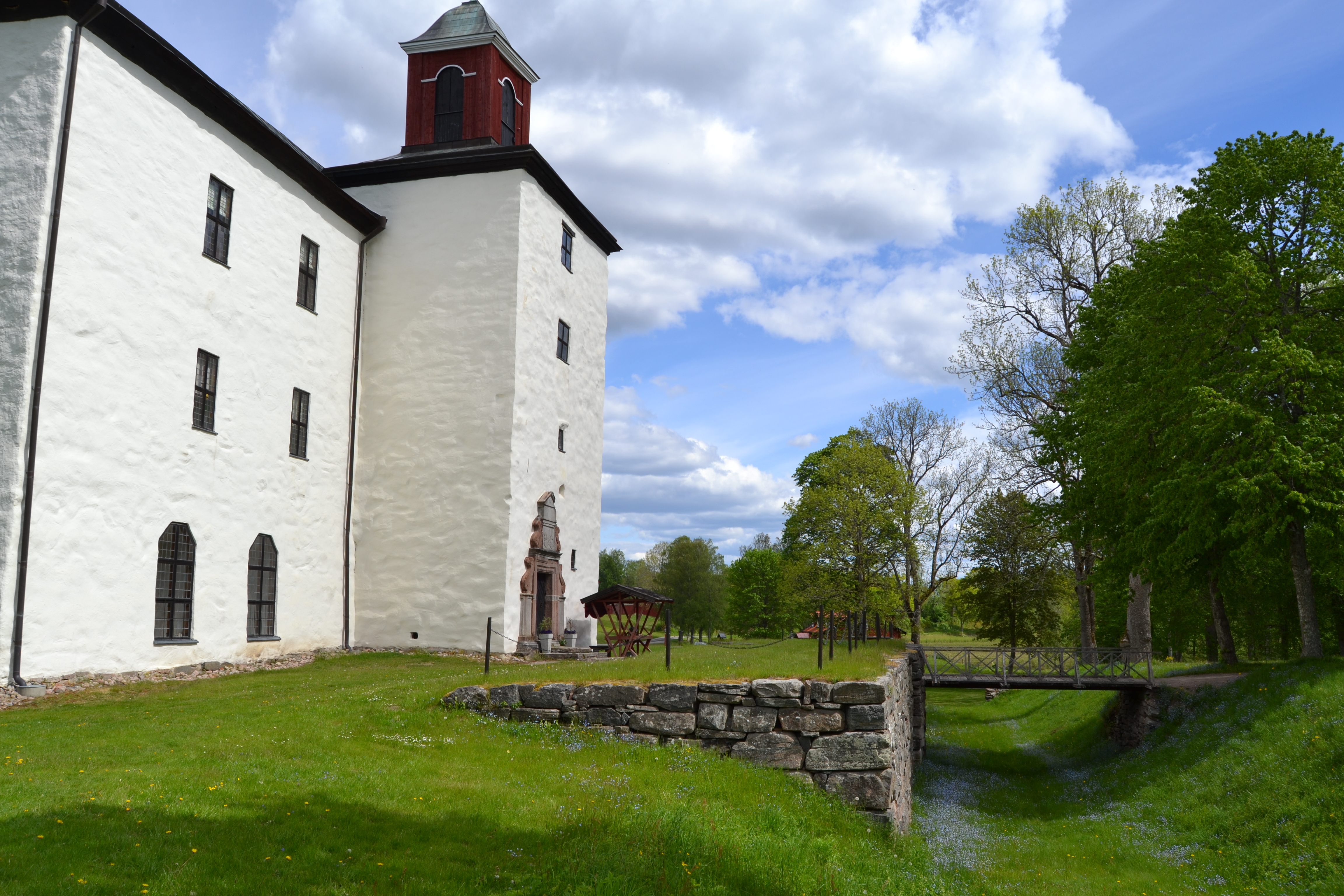 The mansions around the lake – a day trip on bicycle
A bicycle tour in a beautifully varied cultural landscape with lakes, historic locations with old forests and beautiful mansions, and a medieval castle. Visit some of the old mansions described by Birgit Th Sparre in her series of novels Gårdarna runt sjön (The mansions around the lake).
SEK 900/person
Adventuring day for the family
A whole day outdoors where you will get to try out lots of fun activities together with a guide. Games and excursions in the woods, cooking food over open fire, canoeing, and fishing if you want to.
We will do our utmost to make a wonderful and exciting day together with you outdoors.
Fika and lunch, which we cook together over the open fire or on storm cooker, is included.
Price: SEK 2500 plus SEK 100/person
Bicycle package with spa – more relaxing than cycling
A relaxed and high comfort cycling package along Änglaleden. You can choose between two packages depending on if you want a two-day trip or a three-day trip – either way it includes a visit to the spa. The trail leads along quaint roads in the middle of the landscape, through forests and open countryside. At night you will stay in cozy bed & breakfasts and hostels.
Two-day package SEK 3500/person
Three-day package SEK 4100/person
Choose your own amount
You can also choose a voucher with any amount you wish. It can be redeemed for any of our experiences that we offer.